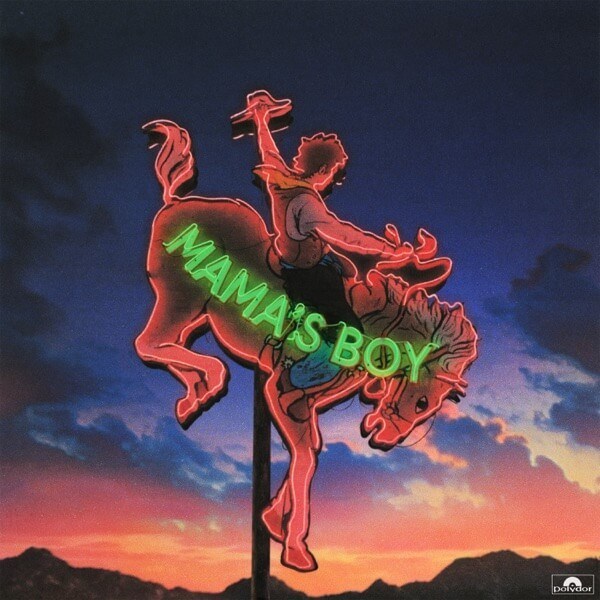 Following the huge success of their last two albums, American alt-pop trio,
LANY are honouring their true roots in their latest album 'Mama's Boy'.

Stripping back the LA glitz and glamour, the album overflows with a genuine, heartfelt warmth that blossoms and drips with each honey sweet melody.
Purifying every note with genuine heartfelt emotion, LANY warm their way through their sunset soundscape to bring us their most reflective album to date, with home and family at the heart.
Plugging into the nostalgia of past love is the breathtakingly bittersweet love song 'Nobody Else'. Written one afternoon with Dan Wilson, (Grammy-nominated co-writer of Adele's "Someone Like You"), this beautifully crafted tearjerker manifests itself in a spectrum of emotion.
Frontman, Paul Klein said on the single, "I walked into his (Wilsons) house and we didn't touch a computer, he sat there, legs crossed, with a tiny acoustic ukulele hybrid guitar". It is this raw sensibility and natural energy that makes the delicately laced song of love and loyalty truly resonate.
LANY understand and build on natural emotion, expertly crafting it through this modest culmination of tracks to build an incredibly powerful collection of sonic memories.
Music controls the emotion entirely, especially in 'Heart Won't Let Me'. It is wholly immersive, fine-tuning the ruminative chords that are practically pleading to stay and the pulsing backbeat that's pushing for change. The bruises of past relationships are brought to life by this music, rendering the lyrics to an afterthought as these past feelings and memories are briefly resurrected.
It is easy to lose your head in these softer sides of the album, but it wouldn't quite be LANY without one stadium-ready anthem. 'You' is one of the biggest odes to love on 'Mama's Boy', drizzling poetically infused lyrics over a Vesuvian eruption of choral sound. It sees Paul unabashedly citing his love for Chris Martin and Coldplay saying, "It was us channelling, to the best of our ability, my favourite frontman and band'.
Although Chris Martin may get this special mention, the real tribute goes to home, heritage and family. Grappling with goodbyes, the passage of time and an incomprehensible amount of love is 'If This Is the Last Time'.
That specific kind of love you have for family is practically defined by this track, filling every note with so much compassion, admiration and adoration it is hard not to shed a tear. It's both personal and universal, morphing to become specific to each individual listener.
Surprisingly, this isn't a new side to LANY, rather one that has been nurtured until it was ready to blossom. 'Mama's Boy' takes on nostalgia, love and memories so strong that there is no denying how emotionally driven this album is. It is a catalogue of intricate sounds and cinematic vocals that makes the wholesome listening experience so much more unique.